SonexAus – Sonex 1081
Sonex 1081 #davegriffithssonex1081 Hi, Please click this link to visit my web page.
http://websites.expercraft.com/davidg
August 31 2014
Prop installed and ready for transport to an airstrip…..somewhere – still looking for a home to go to !

---
Update from Dave 3 June 14 (edited by aj_richo)
I haven't posted much on the wiki website but here's a couple of latest pics of my build from Gladstone, Central Queensland.
I've been making steady progress and almost at the stage where I'll have to somehow, get this thing out of the back yard – maybe the biggest challenge yet :-).
I've just applied for the Cof A pack and need to get an AP up here soon to check things over.
I have the Jab 3300 Tri-gear with dual sticks and kept very much as per plans. I've followed the Sonex engine and cooling installation with the Aeroconversions throttle quadrant and Aeroinjector – keeping everything as simple as possible. And I have installed a MGL Xtreme iEFIS & an Icom A210 radio.
Sorry I can't make it to those gatherings that you guys organise – just a bit too long a drive….maybe next year
Cheers,
Dave Griffiths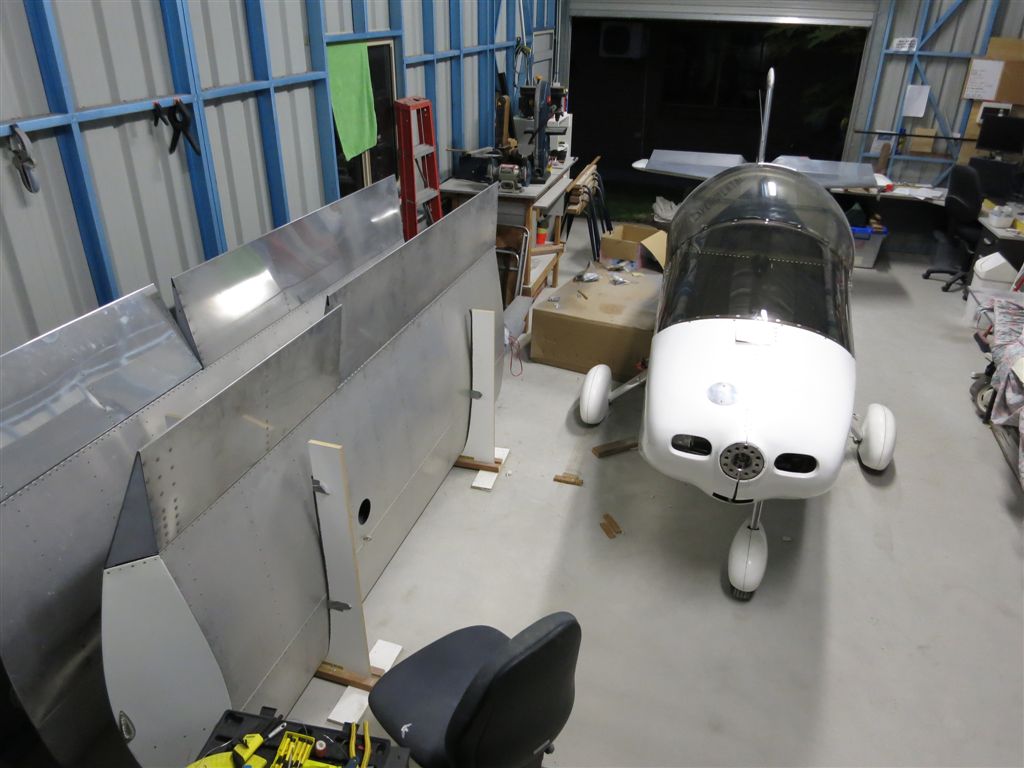 Slow going up here in Gladstone Queensland.
Basically Empennage, Rear and Forward Fuselage mostly done, Flaps and Ailerons complete, Right main spar compete and Left main spar ready for solid rivets.
Can't wait to go flying !!
Discussions