SonexAus – SImple Park Brake
SImple Park Brake #tips Simple Park Brake
Ken Wood kindly forwarded some photos of the factory turbo's simple park brake idea. It can be seen being used by Jeremy in the Sonex Turbo Time video, but no close up.
The top row are the turbo installation, the ones underneath are from Ken's installation.
To engage, the flap is lowered and then the brake lever is moved in behind it and held in place by the bolt assembly.
Shouldn't be too hard to implement similar out of some scrap bits and pieces.
Ken sent through a little more info after I asked him about the roller being able to move on the bolt.
"I suppose it could be loose. The NAS43DD3-16FC spacer is loose on the AN525-10R14 washer head screw.
I should have gone with a 1/8" shorter screw as you can see by the two washers.
The screw fit tight in the 3/16" hole I drilled.
I am able to use the brake on the full up flap detent for start-up and idle.
For run-up (1800 rpm) I pull the flap lever back to 10 degrees and the plane stays put.
Ken W"
Brake lever engaged but flap still up. Of interest in this picture is the sport trainer flap handle spring. Would make it a bit easier to move in and out of the detents. This isn't on the early Sonex plan sets. Also an aluminium brake pulley instead of nylon.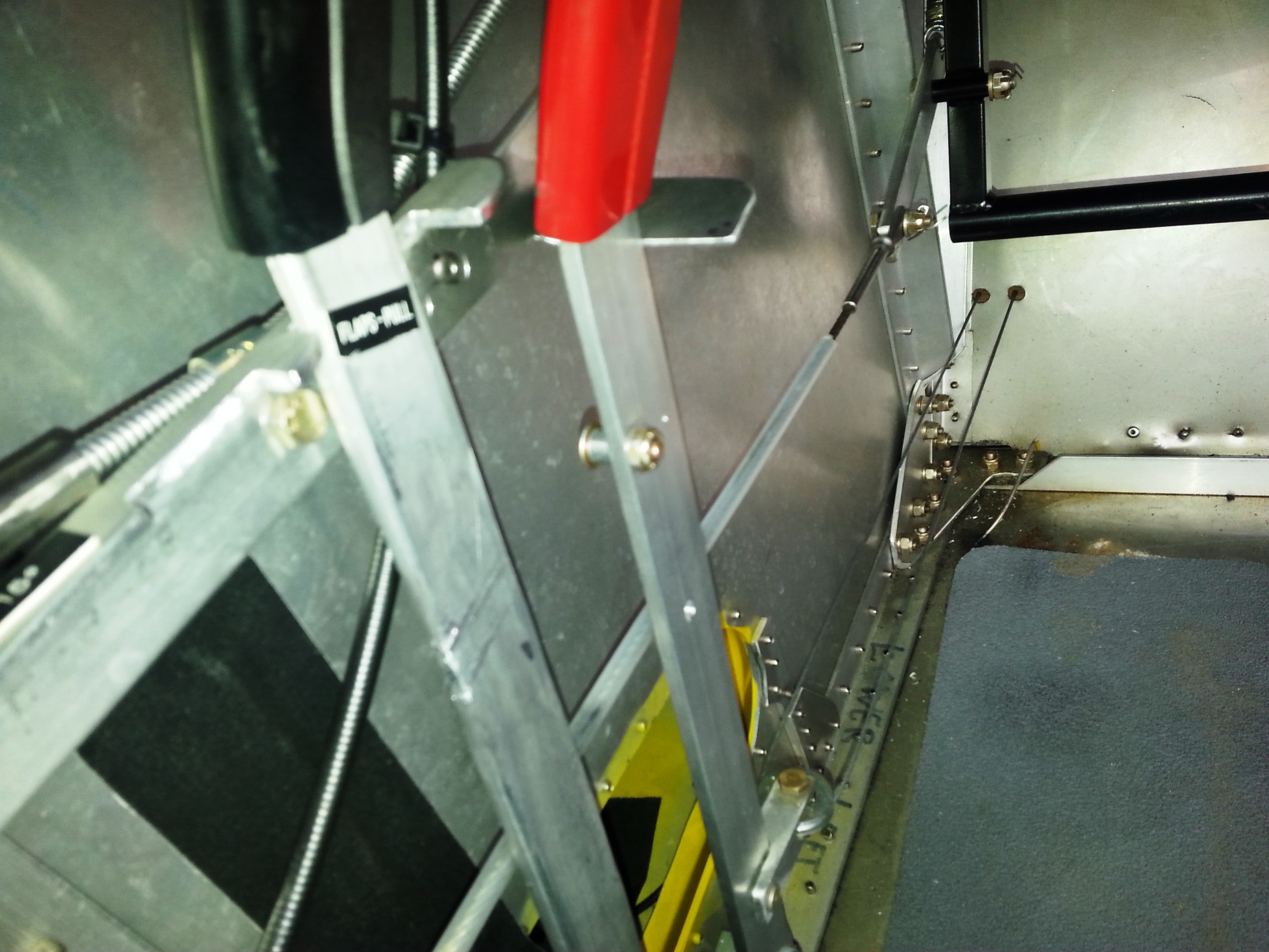 Brake disengaged. Looks like an additional stop has been added so Jeremy can reach it LOL.

Ken's installation. I was thinking of using a nylon bush.. only to stop the graunches in the alloy.

The bolt should be tightened just enough so the roller can move/rotate as the flap is pulled back from "Full Up" into it the first detent. Thus applying brake pressure as it goes.
Discussions